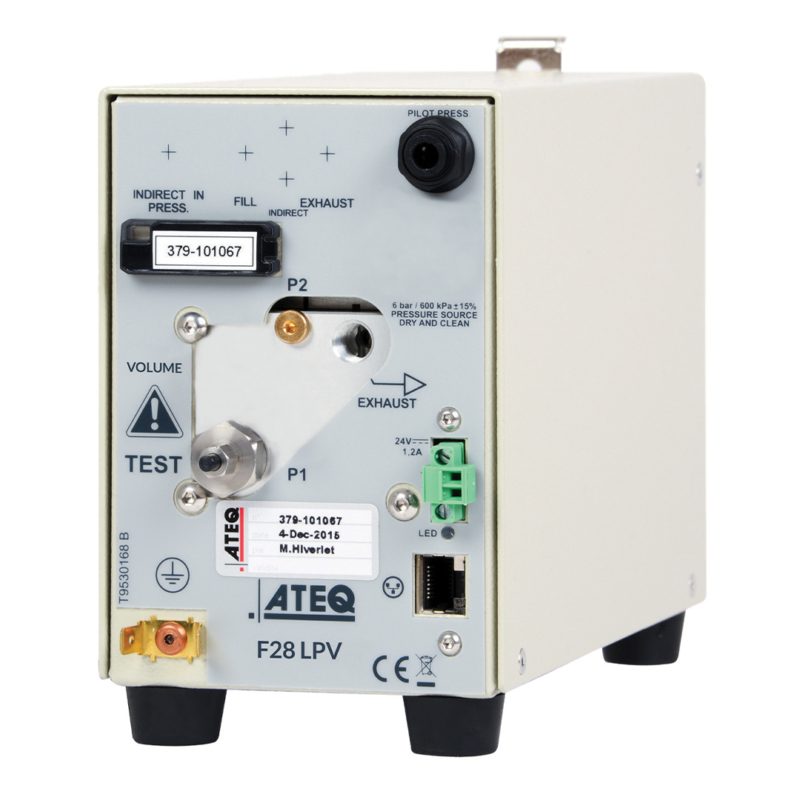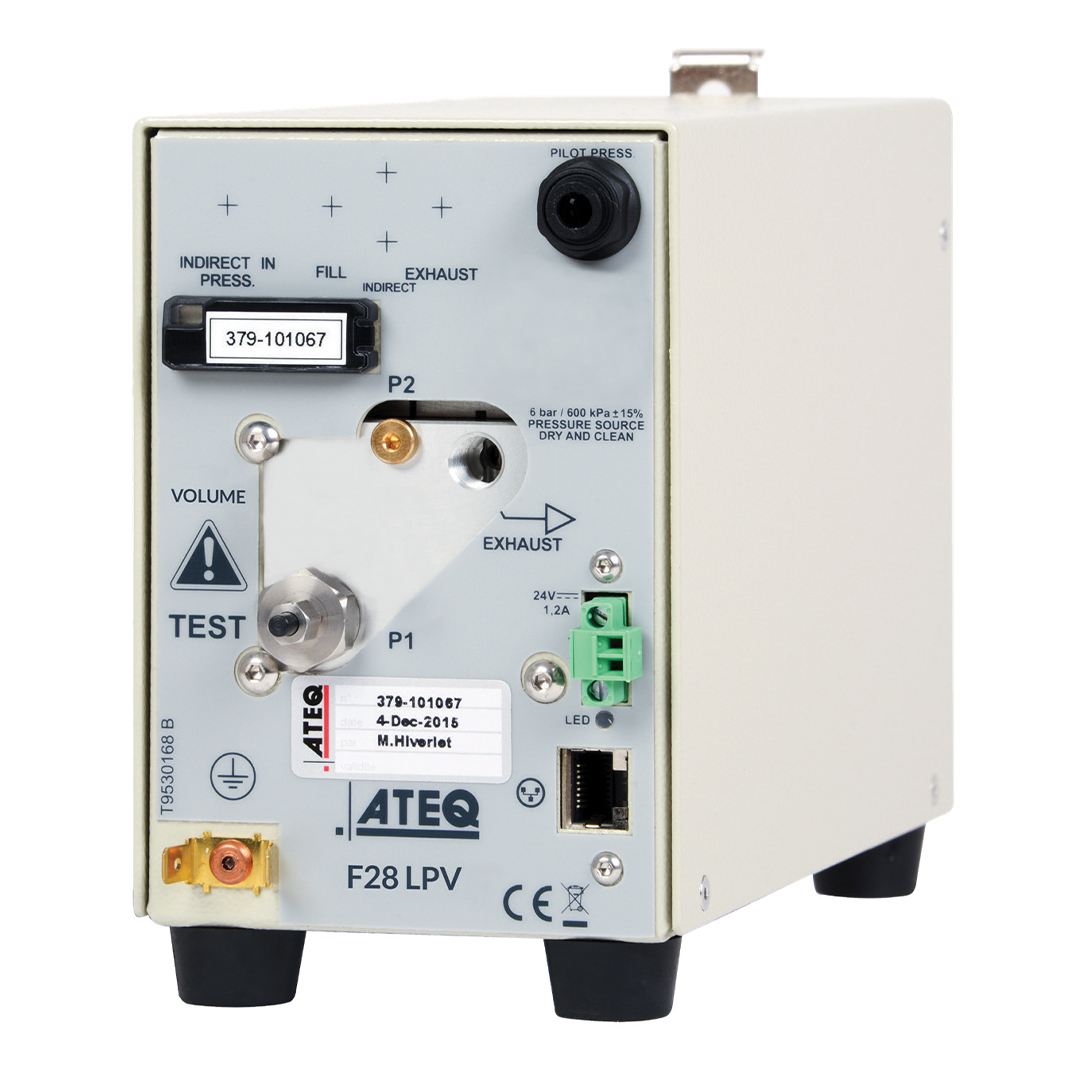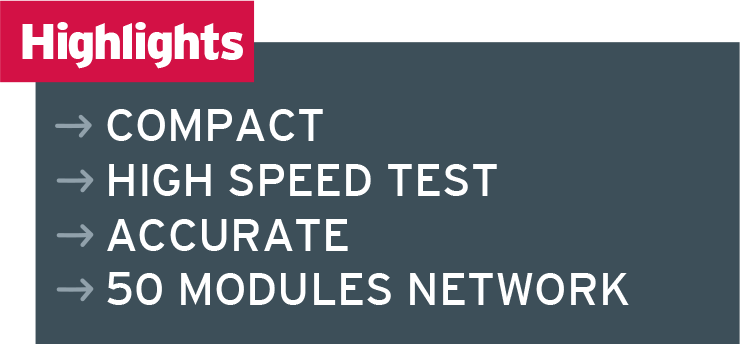 F28 LPV




HIGH SPEED LEAK TESTER
FOR INDUSTRIAL QUALITY CONTROL
The F28 LPV or vacuum decay instrument is the latest addition to ATEQ's new range: F28.
It's a high peformance, low cost, quality leak tester. Its small packaging enables to mount it near the test part insuring the best measurement conditions. You can easily program and supervise it our super friendly interface : F28 Control.
Packaging, blister, watch, mobilephone, pneumatic and hydraulic fittings…
• Pressure decay leak measurement: vacuum
• Water leak detection by evaporation under strong vacuum

• Smart pressure regulation without regulator – auto fill (optional)
• Electronic regulation (optional)
• Units: Pa, Pa/s, sccm, μg/min of H2O
• Compact dimensions (overall (mm): h 141.5 x L 225 x D 97)
• Integrated fill and dump valves
• Ethernet network up to 50 modules (Modbus IP)
• DIN rail mounting
• Environment : ROHS standard
MEASUREMENT CHARACTERISTICS :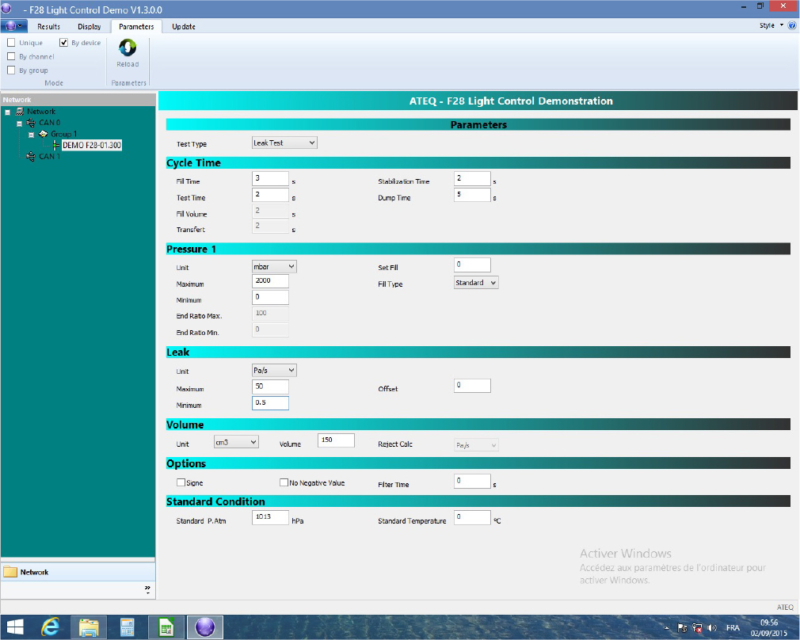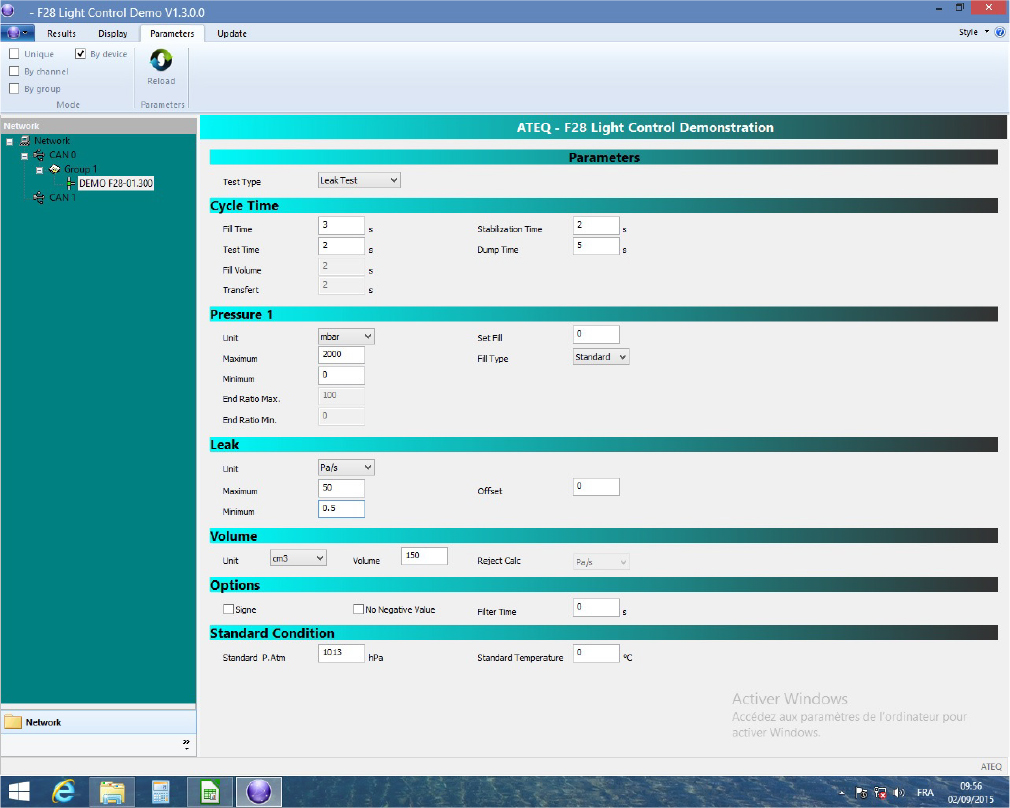 ELECTRICAL SUPPLY

Voltage : 24 V DC / 1.6 A


Main adaptater included 110 – 230 V AC
AIR SUPPLY

Clean and dry air required

Air quality standard to be aplied (ISO 8573-1)

Test pressure input, need an external regulator

TEMPERATURE

Operating : + 5°C at + 45°C
Storage : 0°C at + 60°C
Detailed information about the F28 LPV including features, specifications, etc.
As a stripped down version of the previous technology, standard pressure decay compares the pressure on the part with the atmospheric pressure.
This technology is used when the application does not require a very high accuracy or a very fast cycle time. The method used is based on the measurement of a small variation or drop in pressure with a piezzo sensor.
Leak test and Desensitized Mode
The test pressure is applied to the input of the test part 3.
The measurement is performed by the pressure sensor 2.
1    Device
2    Pressure sensor
3    Part under test