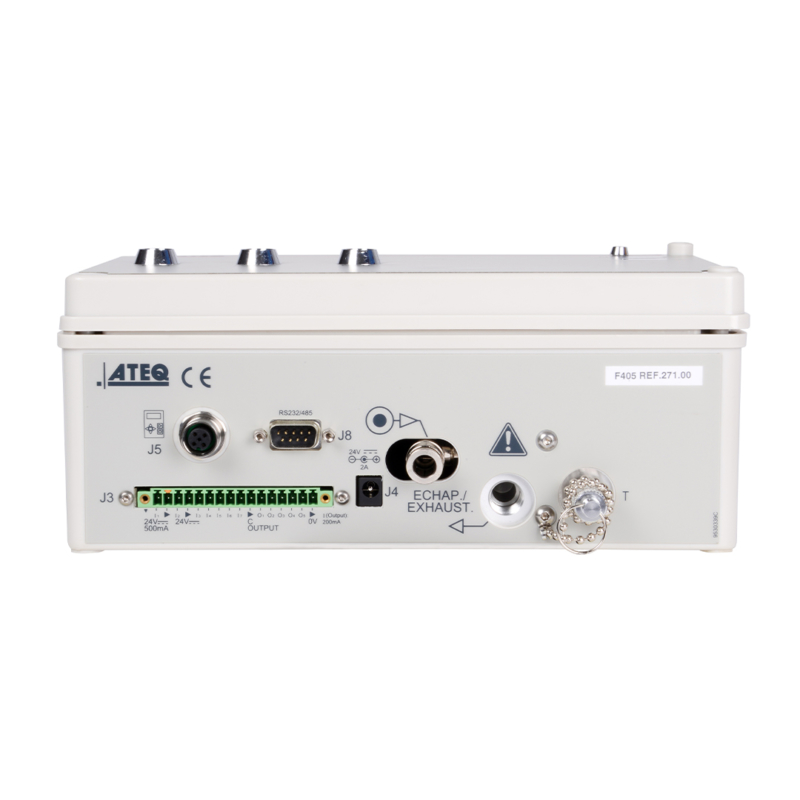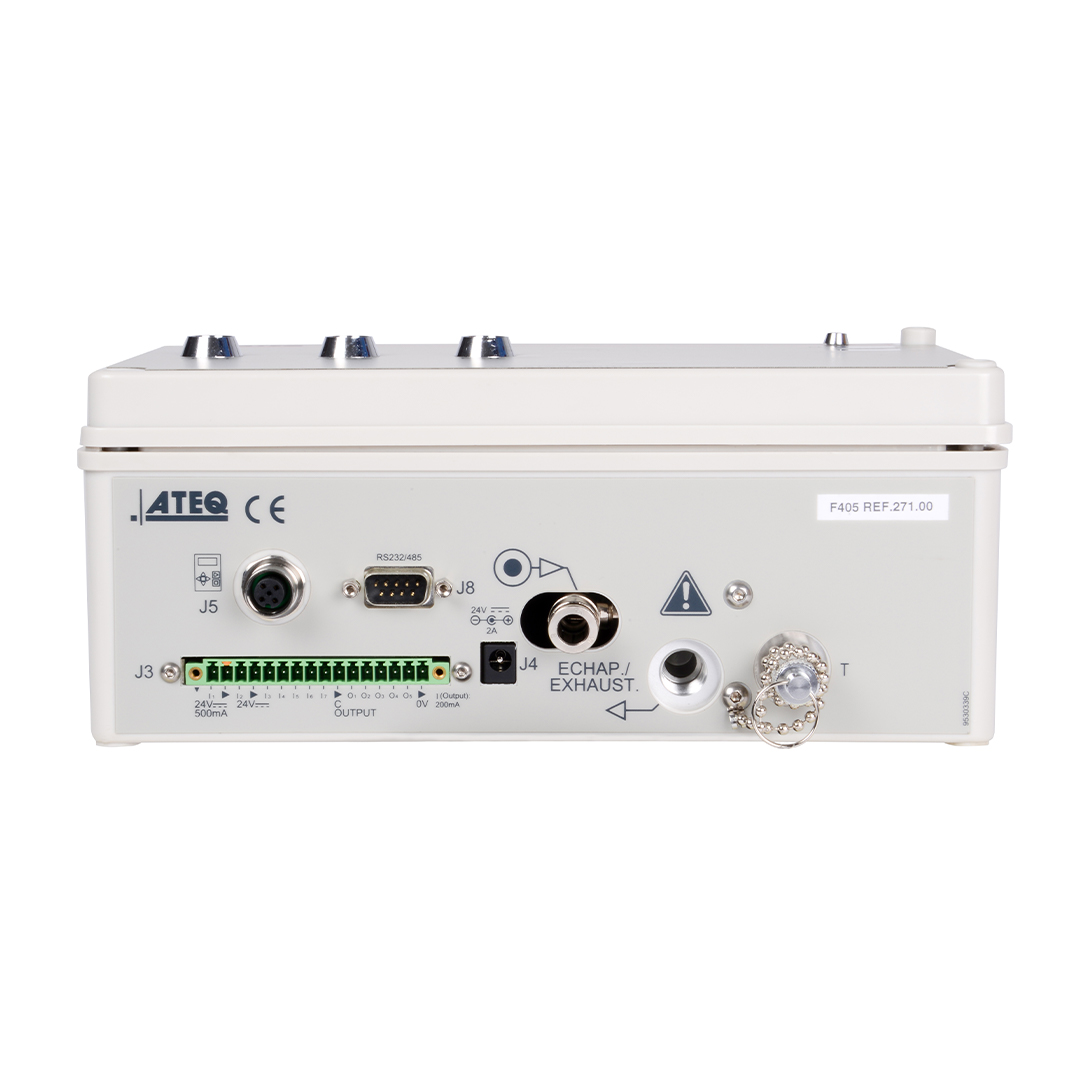 F405 – COMPACT LEAK DETECTOR FOR PRODUCTION TESTING
Associated with the remote control RC6 mini, the F405 is an entry level leak detector allows basic leak testing at a very competitive price.
AUTOMOTIVE
Shock absorbers, gearboxes, tank caps, carburettors, non return valves, cylinder heads, filters, radiators, seals, cylinders, engine oil and water circuits..

DOMESTIC APPLIANCES
Bottles, percolators, cookers, steam irons, ovens, washing machines…
MEDICAL
Catheters, dialysis equipment, micropipettes, plastic taps, drain bags, syringes, valves…
PACKAGING
Aerosol cans and valves, trigger pumps, ink cartridges, cosmestic bottles, food sachets…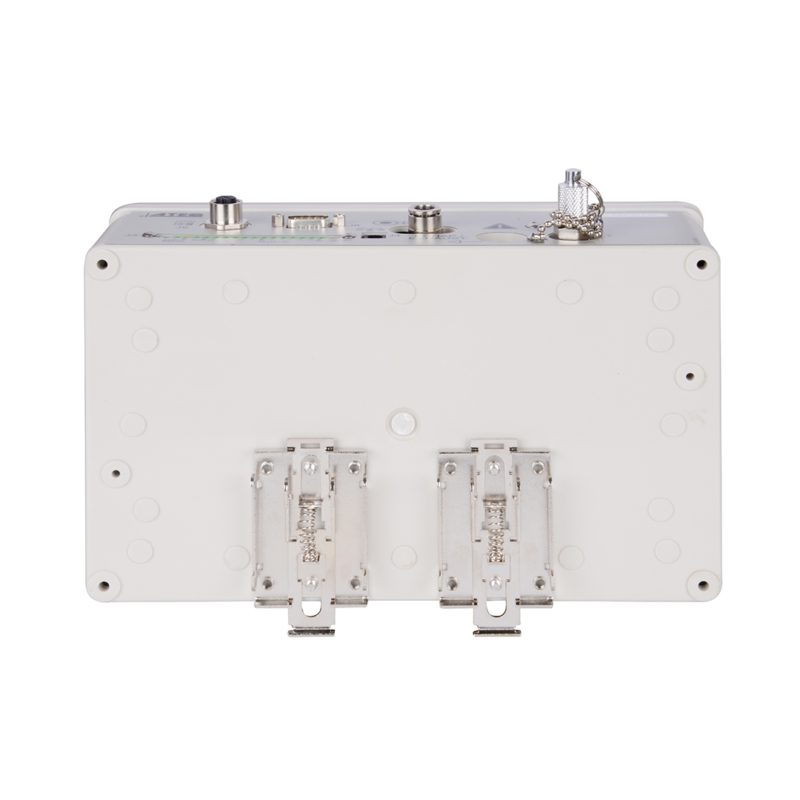 • Pressure decay leak testing
• Wide range of measurement from 500 Pa to 100 kPa
• Test modes:
 ΔP  (Pa, 1/10 Pa)
 ΔP / Δt (Pa/s, 1/10 Pa/s)
flow units (mm3/s, cm3/s, cm3/min, cm3/h)
blockage test and others depending
• 8 programs
• 5 inputs / 4 outputs
• Fixation on DIN rail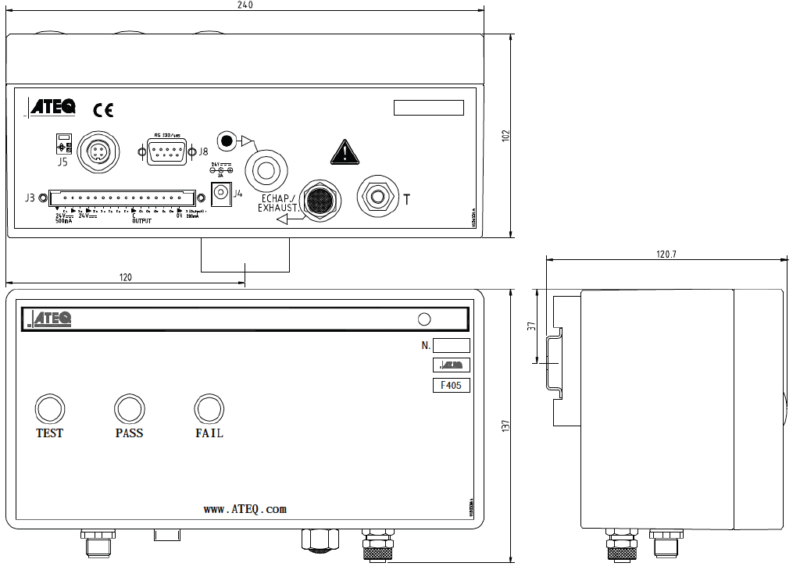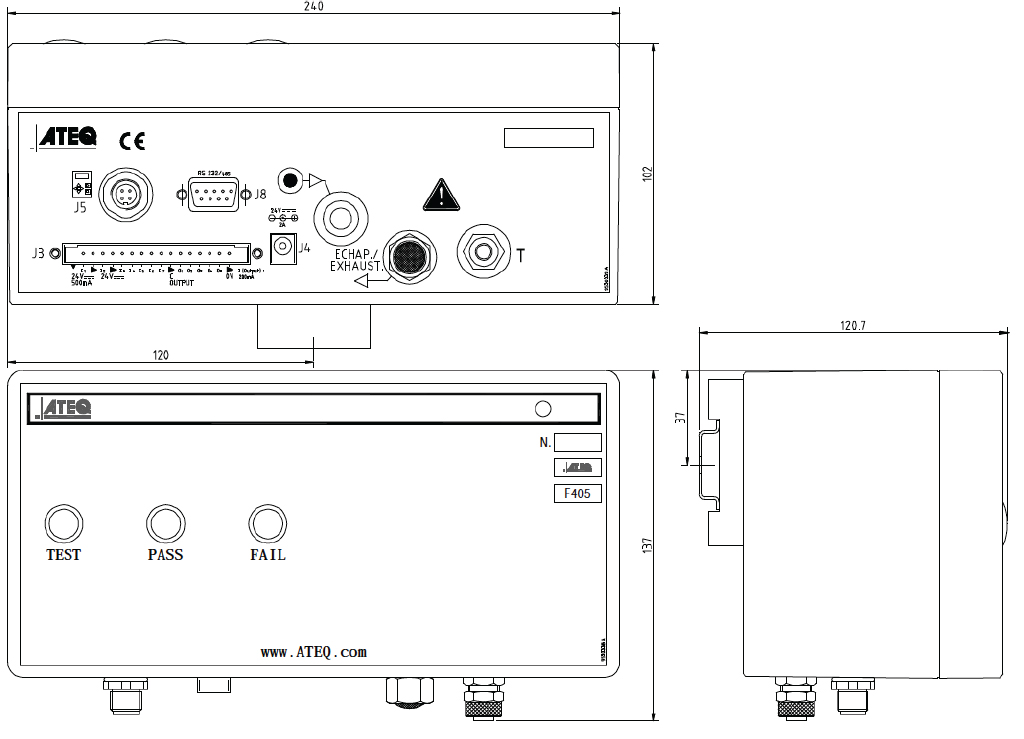 MEASUREMENT CHARACTERISTICS :
PHYSICAL

Weight : 5 Kg
Dimensions : (WxHxD) 240x137x120.7 mm
CaseABS


EXTERNAL ELECTRICAL SUPPLY

24VDC/2A or 100-240VAC/50W

TEMPERATURE

Operating :+0°C to +45°C (+32 °F to 113 °F)
Storage : 0°C to +60°C (32 °F to 140 °F)
INTERFACE


Results display (Good part – cycle in progress
Bad part)

AIR SUPPLY

Clean and dry air


Air quality standard to be applied (ISO 8573-1)
• Pneumatical Kit (mechanical regulator – manometer pipe cutter – tube – couplings…)
Detailed information about the F405 including features, specifications, etc.
As a stripped down version of the previous technology, standard pressure decay compares the pressure on the part with the atmospheric pressure.
This technology is used when the application does not require a very high accuracy or a very fast cycle time. The method used is based on the measurement of a small variation or drop in pressure with a piezzo sensor.
Leak test and Desensitized Mode
The test pressure is applied to the input of the test part 3.
The measurement is performed by the pressure sensor 2.
1    Device
2    Pressure sensor
3    Part under test