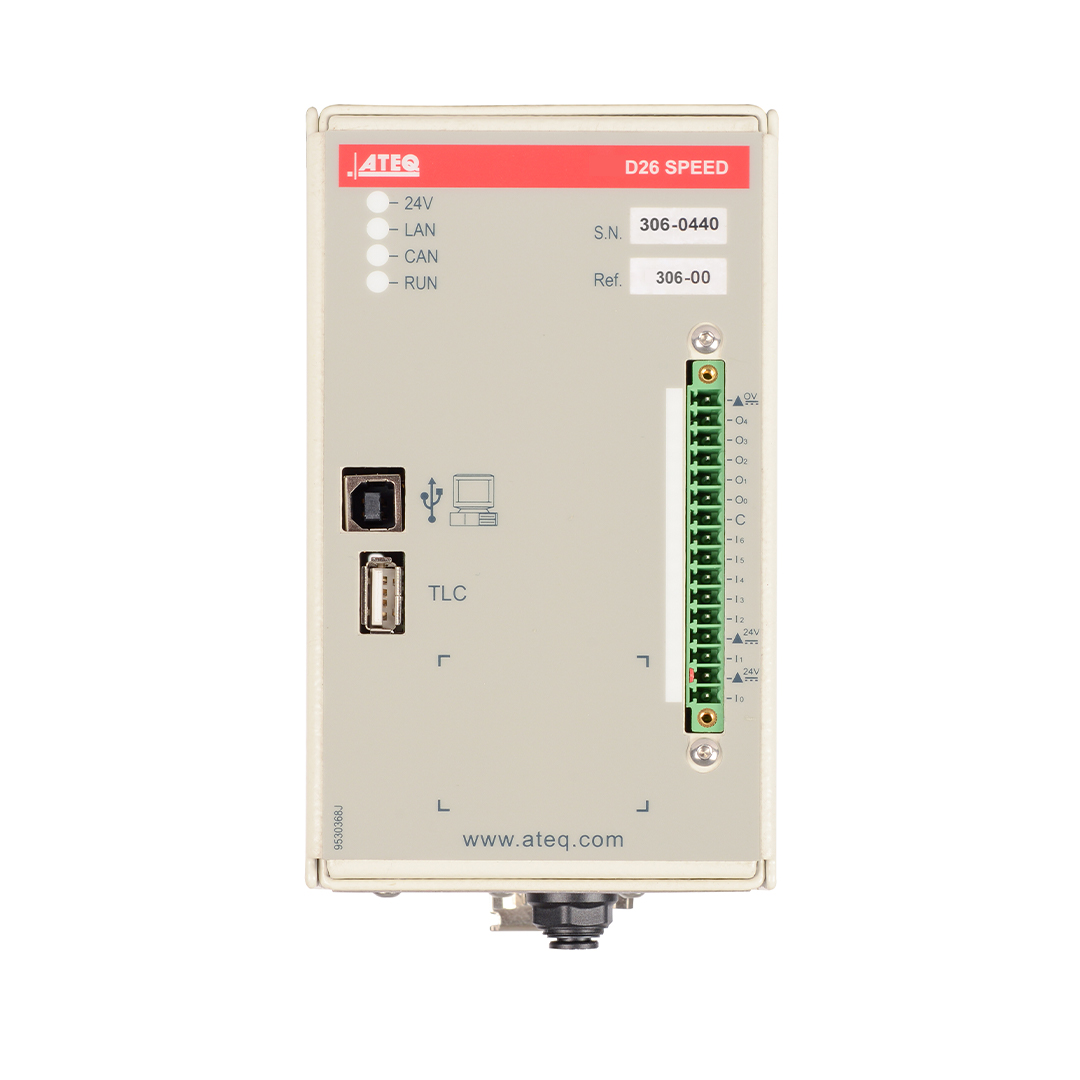 D26 SPEED – HIGH SPEED COMPACT FLOW TESTER
Without any doubt, the smallest high-performance flow tester on the market (240 parts/min).
Specially adapted for automatic and semi-automatic test machine, the D26 Speed has a full range of specifications at a very competitive price.
Valves, lighter, pneumatic and hydraulic fitting…
• Continuous flow measurement
• Flow rate 500 l/h – 2 bar (other range possible)
• Wide range of measurement
• 8 programs
• Set up on line via USB port
• Recalculated flow at the nominal pressure
• Air operation or in gas
• 0-10V analog output
• Controllable auto-zero
• I/O TOR
• Compact enclosure (h 163 x l 88 x P 85)
• Flexible mounting styles
ENVIRONMENT :
ROHS standard
FLEXIBLE COMMUNICATION FORMAT :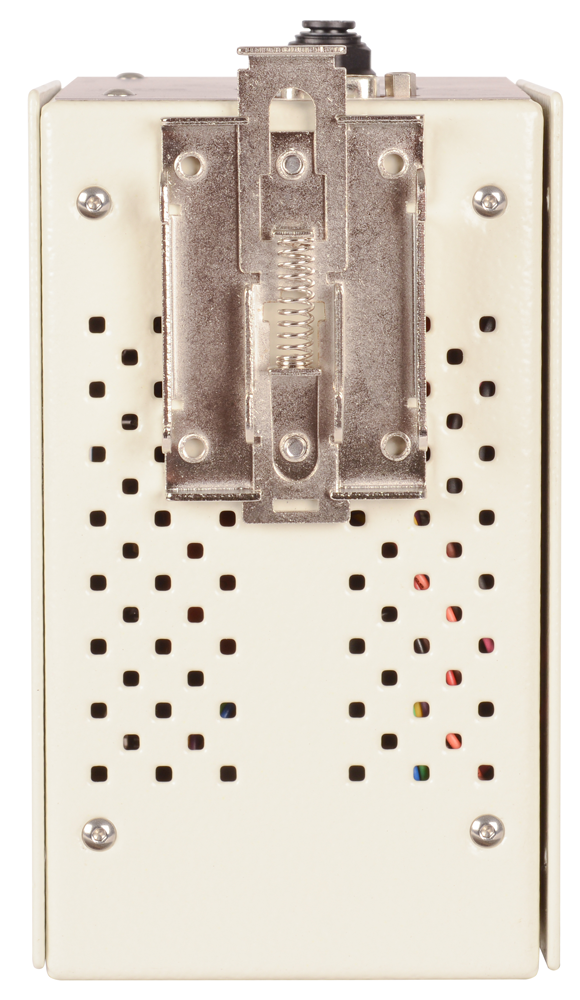 D26 SPEED :

SPECIFICATIONS
PHYSICAL

Weight : 1.5 Kg
Dimensions : (WxHxD) 163x88x85 mm

ELECTRICAL SUPPLY

24VDC/1.6A

Main adaptater included 110 – 230 VAC

TEMPERATURE

Operating : + 5°C at + 45°C
Storage : 0°C at + 60°C
INDICATOR LIGHTS


Cycle in progress

CAN

Ethernet 24V

AIR SUPPLY

Clean and dry air


Air quality standard to be applied (ISO 8573-1)
Detailed information about the D26 SPEED including features, specifications, etc.
Sometimes a leak can be considered as a "small flow", or a flow as a "big leak". When your reject level is too high for other technologies, it may be necessary to use a laminar flow tester. A flow takes place between the pressure line and the leak hole of the part.
Our instrument features a laminar flow element across which our differential pressure transducer is connected.
Every flow generates a pressure difference between the inlet and outlet of the laminar flow element, and this variation is measured by the pressure transducer.
When the fluid (gas) enters the device 1, it moves through a calibrated flow tube 2 which causes a drop in pressure. The pressure drop is measured by a differential pressure sensor 3. The pressure of the part under test 5 is measured by the sensor 4.